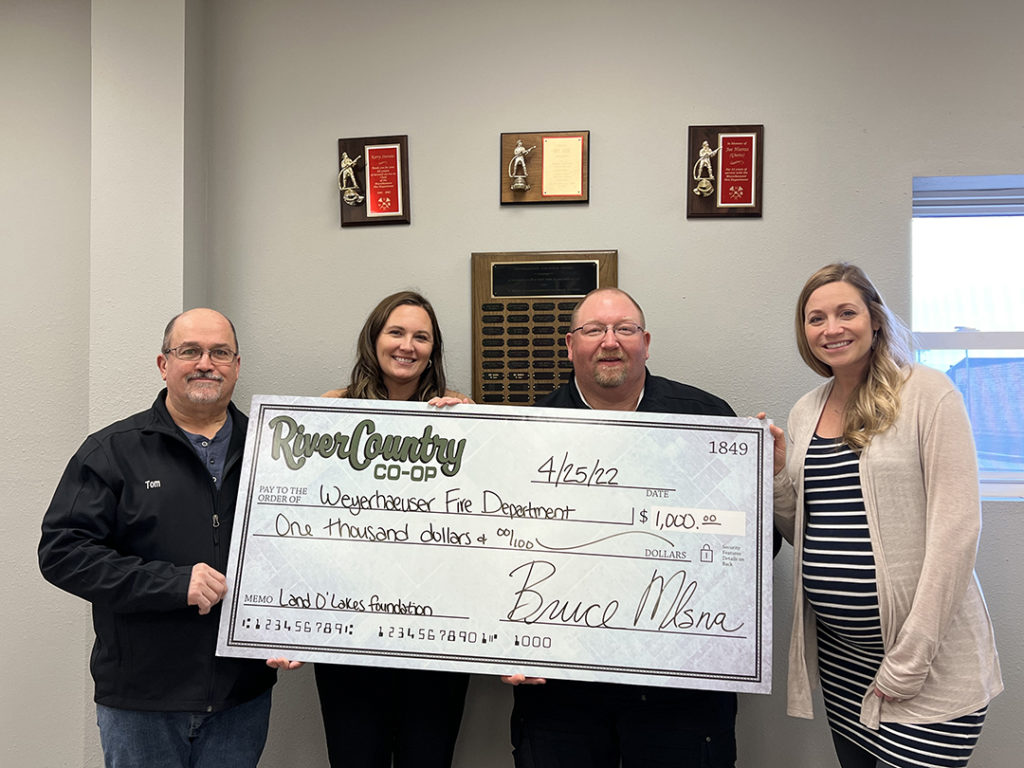 Lisa Hardy & Alyssa Taran; Graphics, Marketing & Communication Specialists of River Country Co-op present a $1,000 check to Tom Bush, Village President & Member of Fire Department & George Murray, Fire Chief of Weyerhaeuser Fire Department.
The Weyerhaeuser Fire Department will be using the donation for purchasing new gear for the volunteers. Including, but not limited to: helmets, boots, pants, coats and gloves.
These items will help the fire department to be able to perform their job in a safer manner with appropriate and new gear.
River Country Co-op in partnership with Land O' Lakes are proud to be able to help out in their local communities!