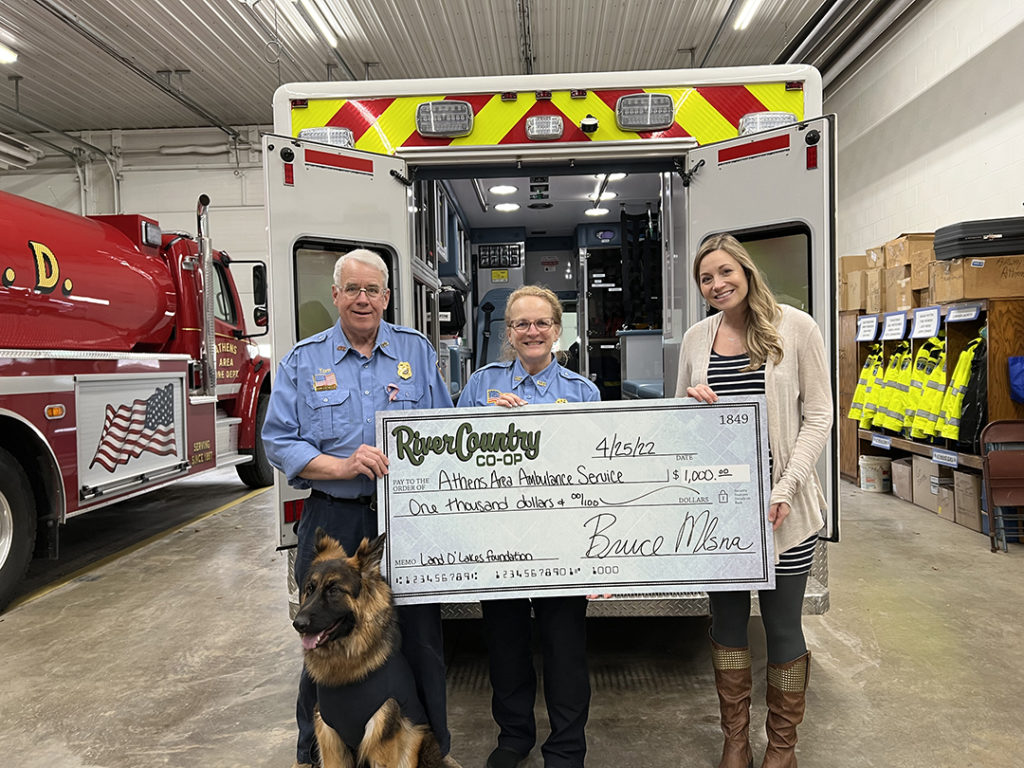 River Country Co-op in partnership with the Land O' Lakes Foundation was able to donate to the Athens Area Ambulance Service on Monday, April 25th.
The funds will help the EMS team in Athens better to load and unload patients, especially heavier ones in and out of the ambulance in a safer manner.
Lisa Hardy, Marketing, Graphics & Communications Coordinator of River Country Co-op presented a grant to Judy Weise, Assistant to the Chief, Thomas Treweek, Chief of EMS-Athens Fire District & Jade, fire rescue dog – Official Mascot.