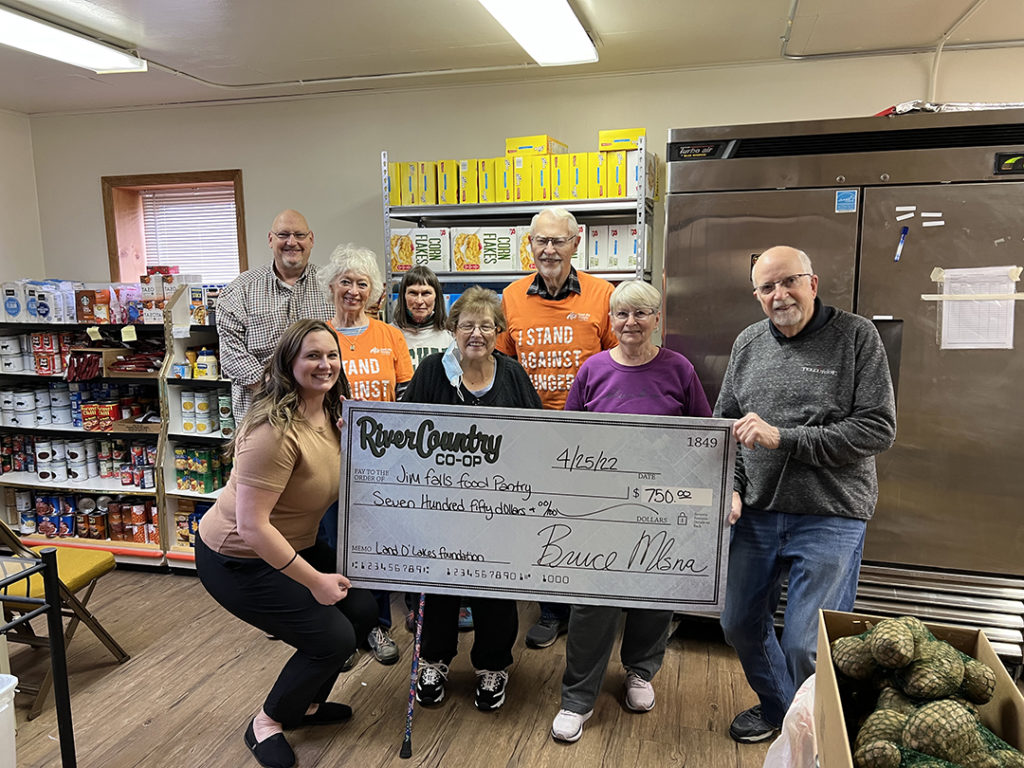 Alyssa Taran, Graphics, Marketing & Communications Specialist of River Country Co-op presented a $750 check to the Jim Falls Food Pantry on Monday, April 25th. The donated funds will help supply food to the Jim Falls community, including "weekend meals" to school-aged children.
The Jim Falls community will have available resources from the food pantry when needed.
River Country Co-op in partnership with Land O' Lakes Foundation are proud to be able to help out in their local communities.
Pictured from L to R: Pastor Paul Messmer, Alyssa Taran (RCC), Sheri Hall, Peggy Lazarz, Sandra Fenstera, Pastor John Miskimen, Jeanne Hansman, & Bob Ingalls, Executive Director.