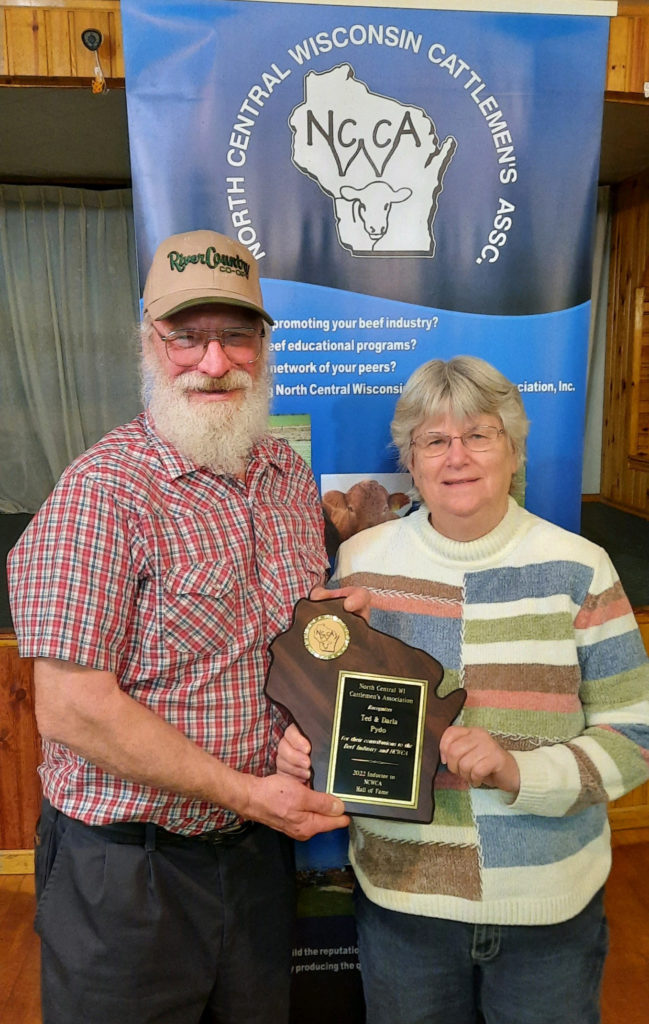 Ted and Darla Pydo were inducted into the North Central Wisconsin Cattleman's Association's Hall of Fame mid-January, 2022. Ted and Darla farm in Butternut, WI and have been raising Angus cattle for many years. They have been constant supporters of NCWCA since it's beginning back in 2007. Ted also served on the board of directors.
Ted and Darla also do a good job taking care of their cattle. They are very good Wind & Rain mineral customers of River Country Co-op. They use regular All Season Complete mineral during the winter and use Wind & Rain mineral with Altosid fly control mineral starting in spring until late fall.
Congratulations to Ted and Darla!