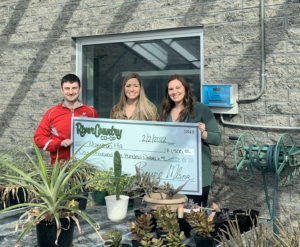 River Country Co-op in partnership with the CHS Seeds for Stewardship Program, was able to donate to the Marathon School District.
The funds will help provide updates needed to the water system of the school greenhouse. Collaborating with the Tech Ed construction trades class, they will have industry workers come into class and help the students properly install the updates to the watering system.
Lisa Hardy and Alyssa Taran, Marketing, Graphics & Communications Specialists of River Country Co-op presented a grant to Connor Ellenbecker, Science/Agriculture Instructor and FFA Advisor of the Marathon School District.