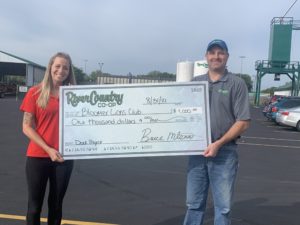 Lisa Hardy, Marketing/Graphics of River Country Co-op presents a $1,000 check to Chad Revoir, Bloomer Lions Club.
The Bloomer Lions Club is working on a new dock project that will allow all individuals in the area to better access the water for activities and fishing.
River Country Co-op in partnership with Land O' Lakes are proud to be able to help out in their local communities.