Welcome to WordPress. This is your first post. Edit or delete it, then start writing!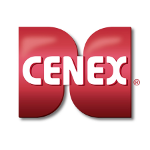 Convenience Stores
Athens
Bloomer Main Street
Boyd
Cadott
Chippewa Falls
Dorchester
Eau Claire Ferry Street
Eau Claire Third Street
Eau Claire Travel Center
Edgar
Gilman
Greenwood
Holcombe
Holcombe 12-Mile
Jim Falls
Merrill
New Auburn
Prairie Farm
Sheldon
Weyerhaeuser
Click here to learn more!