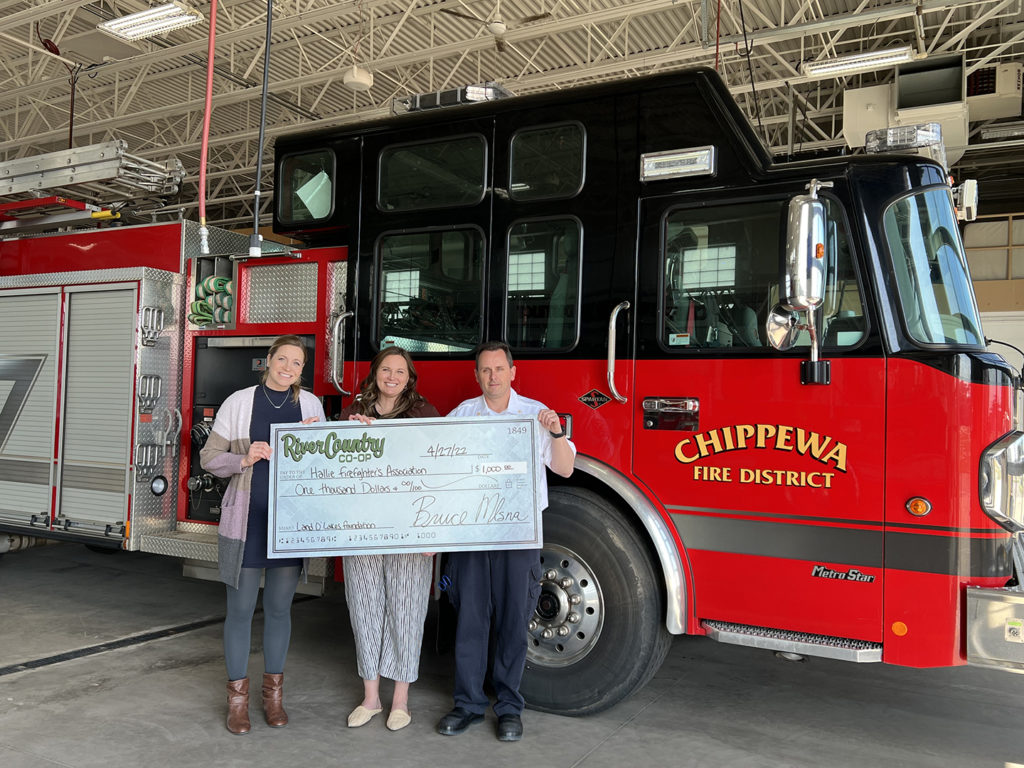 River Country Co-op in partnership with Land O' Lakes was able to donate to the Chippewa Fire District in Lake Hallie last Wednesday, April 27.
Pictured are Lisa Hardy, Alyssa Taran of River Country Co-op & Mike Nowak, Deputy Chief of Lake Hallie Station. The donation will go towards purchasing new rescue equipment for this fire department that serves about 14,000 residents.
We are proud to support and donate to the local communities in which we serve.