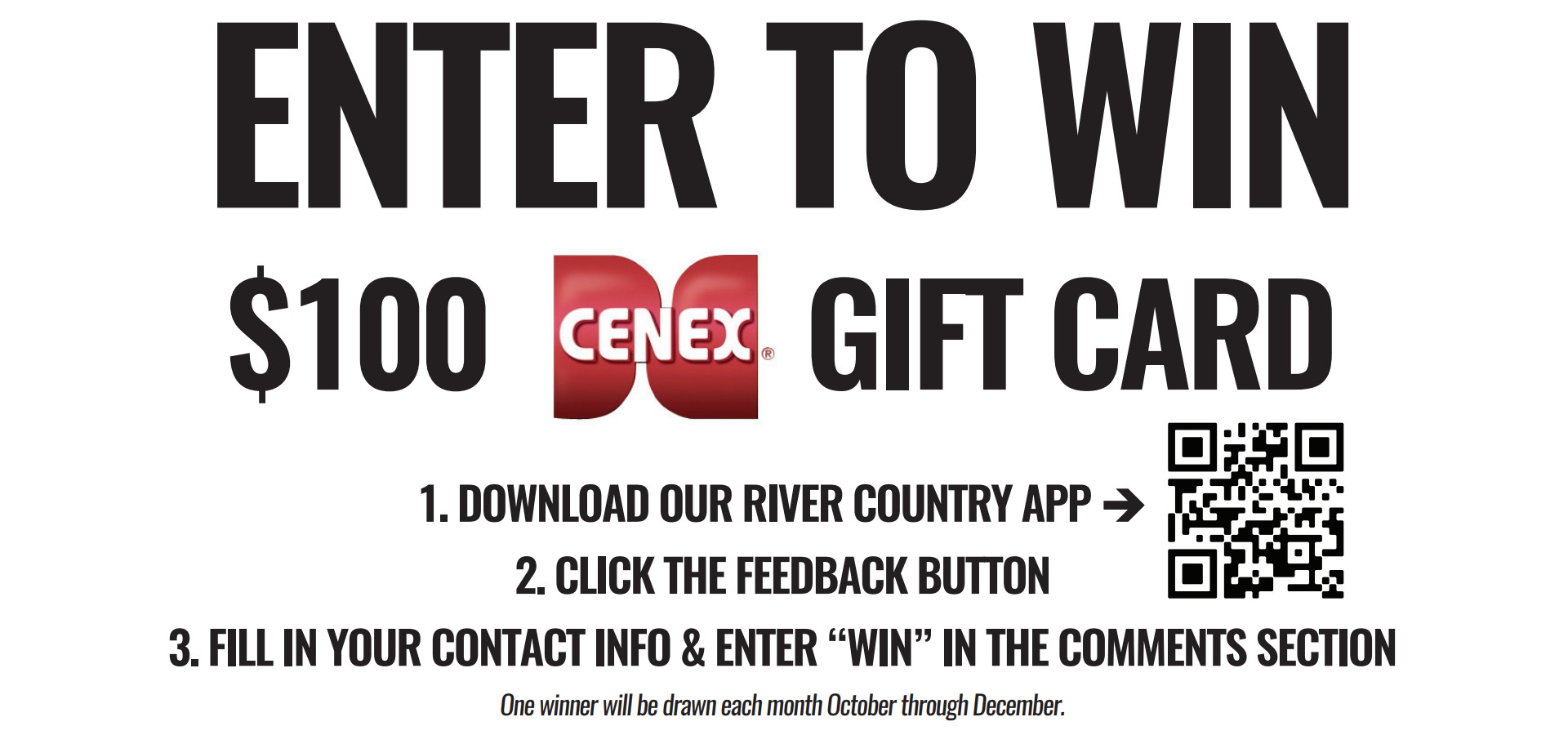 Rewards Program Details
It's FREE. It's EASY and it's the fastest way to earn rewards on EVERY purchase you make!
River Country Rewards is a rewards program designed for loyal customers like you. Now EVERY purchase you make at our Cenex stores will earn you points that can be traded in for great rewards like food, beverages, services and much more.
JUST SWIPE YOUR CARD!
You will receive ONE (1) point for every dollar you spend inside our store and ONE (1) point for every gallon of fuel and diesel you purchase, up to 25 gallons at a time. With a swipe of your River Country Rewards card for each purchase, your points will be automatically added to your account. Simply collect these points and trade them in for free rewards when you are ready. It's that EASY!
Fuel Discounts
3¢OFF EVERYDAY
5¢OFF TUESDAYS
Receive discount per
gallon on gas or diesel
with your rewards card.
Redemptions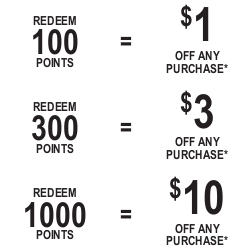 * Redemptions exclude lottery, tobacco, alcohol, gift cards, licenses and all fuel. Point redemptions are used on the pre-taxed and qualifying purchase total.
VIP Clubs
PIZZA & SUB CLUB
Buy 9 personal pan pizzas or subs get 1 FREE
MILK CLUB
Buy 9 gallons get 1FREE
BEVERAGE CLUB
Buy 9 coffee, cappuccino or fountain soda get 1FREE
BREAKFAST CLUB
Buy 6 Hot Stuff breakfast sandwiches get 1FREE